Using minimally invasive surgical techniques, Dr. Anton Bilchik is able to operate on patients in a way that results in less pain and smaller incisions. Serving Los Angeles County, Dr. Bilchik is trained and certified in advanced laparoscopic and robotic surgery to improve staging in colon cancer and minimally invasive approaches for liver and pancreas cancer.
When patients require surgery to remove a cancerous tumor, it is important for a surgeon to use the most efficient and effective method possible. Doing so improves the chances for success and also sets the patient up for a smoother and shorter recovery period.
About robotic surgery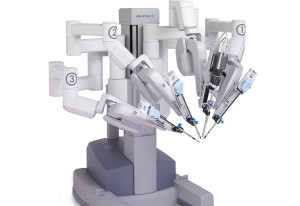 Robotic surgery is a type of minimally invasive surgery that is based off of the laparoscopic approach. Rather than using his or her hands to control the laparoscope and tools, a surgeon sits at a console and uses controllers to manipulate a robotic system. The surgeon's hand movements are translated by a computer to the instruments, giving greater precision when working through the small incisions. Additional benefits include better visibility for surgeons performing procedures on the colon and rectum. Robotic surgery is also a popular option for rectal operations, because it allows surgeons to complete procedures in the pelvis, an area that is more challenging for laparoscopic surgery.
Learn more about laparoscopic and robotic surgery by connecting with Dr. Bilchik and the John Wayne Cancer Institute in California.
About laparoscopic surgery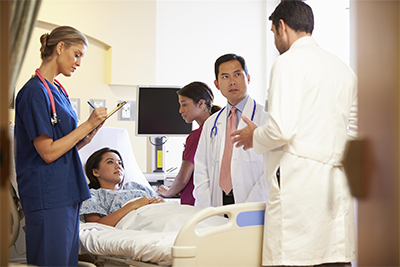 Laparoscopic surgery is a minimally invasive operation that is performed away from the location using small incisions made elsewhere in the body. The surgeon makes a number of small incisions, usually ½ inch in size, instead of a single large one. Using specialized tools, the surgeon is then able to operate without needing to completely "open up" the patient. A slightly larger incision, about 2-4 inches in length, is also made, to allow the surgeon to remove the tumor. Once the operation is complete, the incisions are closed, and the patient is able to heal.